Maikel and I travelled to Rotterdam in order to meet with Imre Schouten and Hans van Brakel from the Dutch game publisher SOEDESCO. The company is known for bringing titles like Awesomenauts, Giana Sisters: Twisted Dreams, and Teslagrad to retail. But they have also announced plans to bring games like Defunct and Tic Toc Tower to digital distribution platforms. Since the company is preparing to move into a new office we met for the interview in a café in Rotterdam, the company's home turf.
SOEDESCO is a Dutch multiplatform publisher. Now when I say publisher you might be thinking of very big names like Activision, EA, and Ubisoft that put games on the shelf in stores across the world. But there are also publishers like Devolver Digital and Team17 that distribute games digitally. SOEDESCO is special in this regard because it does both digital and retail distribution, which is very remarkable for a company of its size. Hans confirm this: "We have the opportunity to obtain retail licenses to produce our games via Sony, Microsoft, and Nintendo, and there are no other small publishers that can bring a digital game to the retail market so easily."
So what exactly does a publisher like SOEDESCO do?
Imre: "The publisher is a complete business partner that does everything except the development of the game. The exact role is dependent on the kind of publisher and the type of deal that you make with them, but generally they are able provide whatever the developer lacks."
In other words, publishers are responsible for the funding, manufacturing, distribution, and marketing of games. So that means that they are doing pretty much everything except making the game. That being said, publishers can develop games as well by establishing their own development studio or acquiring an existing one, but more about that later.
Competition
SOEDESCO has very little competition when it comes to retail. Big publishers focus almost exclusively on AAA games for retail and because SOEDESCO currently focuses on bringing smaller indie titles to the stores they get very little competition from the big guys. Most small publishers don't do retail at all meaning SOEDESCO also gets little competition from their side. To illustrate, when SOEDESCO applied to become a Microsoft Publisher it was the first company in years that had tried to do so. Instead, pretty much all of SOEDESCO's competitors on XBOX publish via the ID@XBOX self-publishing program for indies. So that means SOEDESCO is one of the few publishers that can actually get indie games to retail on XBOX, and the same is true for PlayStation and Wii U. Competition in the digital distribution scene is much fiercer though, especially because the barrier to entry is much lower in that field.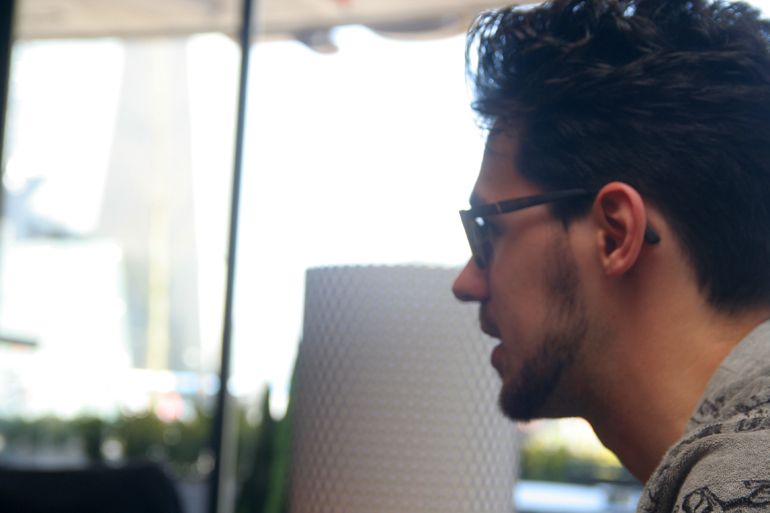 Both small and big publishers are active in the digital distribution scene making it harder to compete in that area. But SOEDESCO has an advantage over most of their competition since they are one of the few companies that distribute indie games to both digital and retail stores. So an indie developer simply has more options available when they go to SOEDESCO instead of a big publisher or digital distributor.
For digital distribution SOEDESCO tries to get games onto as much digital channels as possible, including Steam. Getting the game on Steam can happen via greenlight, but it can also hit the store directly if Valve deems the game fit for sale.
Retail and Box art
One of the things that needs to be discussed when talking about retail is the box. After all, this can be quite a daunting procedure with all the standards, logos, and legal requirements that need to be adhered to. Well good news. When the developer wants to sell their game via retail, SOEDESCO takes care of all the necessary steps to create a box for the game. Artwork and technical details are to be provided by the developer, but everything else including logos, legal text, and all other console regulations that need to be adhered to are handled by SOEDESCO. So this takes away a lot of overhead for the developer. It should be mentioned that SOEDESCO also assist the developer in the certification process with console owners. But there is more that SOEDESCO does.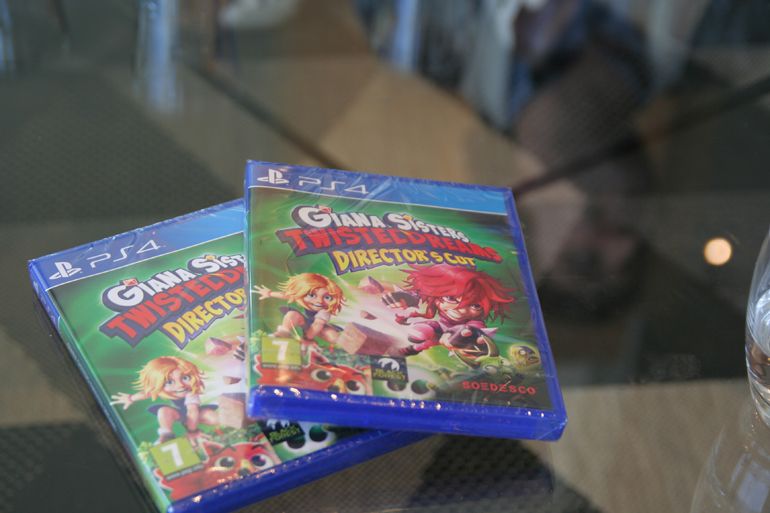 The relation with the Developer
The role that SOEDESCO fulfils varies from project to project. For each individual deal SOEDESCO discusses the options with the developer in question to figure out what services work best for them. If a developer wants both retail and digital distribution then that's fine, but if the developer only requires digital distribution from SOEDESCO then that is also no problem. SOEDESCO also offers marketing options to developers, but if they don't want marketing then it is not included as part of the deal. If a developer wants to port their game SOEDESCO can also help with that. If the developer needs a dev-kit SOEDESCO can arrange to get you one. If you want your game ported while you work on your next title then SOEDESCO can also assist with that. Other things SOEDESCO can offer to developers include special and limited edition retail games. These can include posters, steel cases, figurines and more. Each of these services do come at a price of course. But the flexibility and services that SOEDESCO offers is something that is very valuable for game developers that are trying to get their game on the market. And the most important thing is that SOEDESCO aims to do what is best for the developer. SOEDESCO will give developers advice on marketing and which platforms to release on, but they will never take the decision away from the developer.
Hans illustrates SOEDESCO's collaboration with developers nicely with the following example:
"If the developer wants us to bring their game to console, we prefer to port the game to as many consoles as possible and release simultaneously on all platforms simultaneously. The advantage of this is that the marketing of the different parties involved boosts each other. Not every developer wants this, but this is how we prefer to handle it. If the developer wants to release the PS4 version first then that is their decision. We will never steer the developer into a certain direction, we will however give them advice and tell them what we think is best. For example, if a developer with a limited budget for porting has to choose between a PS4 and XBOX ONE version, we will advise them to choose for the PS4, simply because currently the install base of the PS4 is bigger. But if the developer really wants to bring their game to the XBOX ONE, then that is completely fine with us."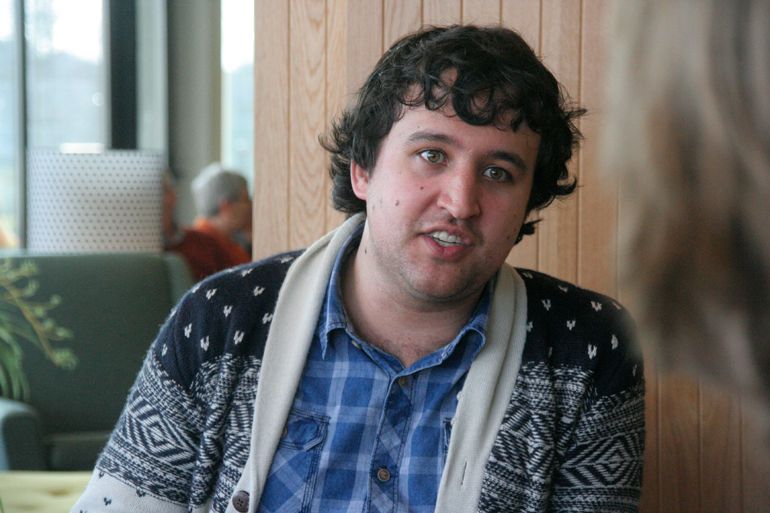 Partnership
So when should a developer get in contact with SOEDESCO? Hans and Imre say that developers can approach the company at a lot of different stages. Anywhere from prototype, half-way through development, up to a finished and possibly already selling game. What kind of partnership is established depends on what both parties want from the deal. If the game is already finished SOEDESCO can assist with porting the game to other platforms, or with marketing the game around launch. Even if a game is already selling, a developer can make a deal with SOEDESCO to have their game ported so they can focus completely on development of the next title.
But developers can contact SOEDESCO much earlier than that. Developers can start talking about a potential partnership when the game is still full in development or when there is just a prototype to show. If needed, SOEDESCO may even decide to provide funding if they feel confident about the game and its developer.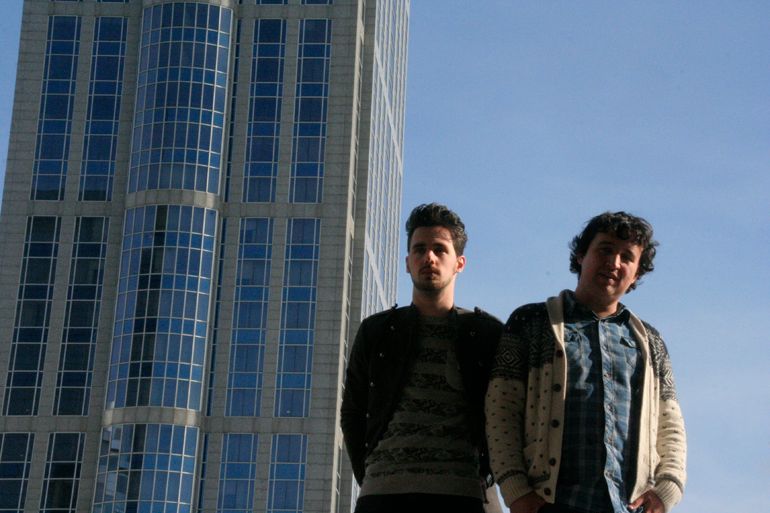 SOEDESCO Studios
I mentioned that publishers focus on funding, manufacturing, distributing and marketing of games. But they can develop games as well. And SOEDESCO has decided to take this step towards game development. SOEDESCO has established their own game label called 'SOEDESCO Studios' and announced their acquisition of the Adam's Venture IP from Vertigo games. The IP changed hands for € 600,000, which is the biggest acquisition yet of a Dutch videogame IP within the Netherlands. There are ambitious plans for the franchise, but so far SOEDESCO has not announced anything yet. Hans stated that SOEDESCO's plans for their newly acquired IP will be revealed at E3 2015 in Los Angeles.
Future Plans
Finally, we decided to ask the two gentlemen about SOEDESCO plans for the foreseeable future.
Does SOEDESCO want to start publishing bigger titles as you are becoming a more prominent player on the market or do you intend to keep publishing the smaller indie games?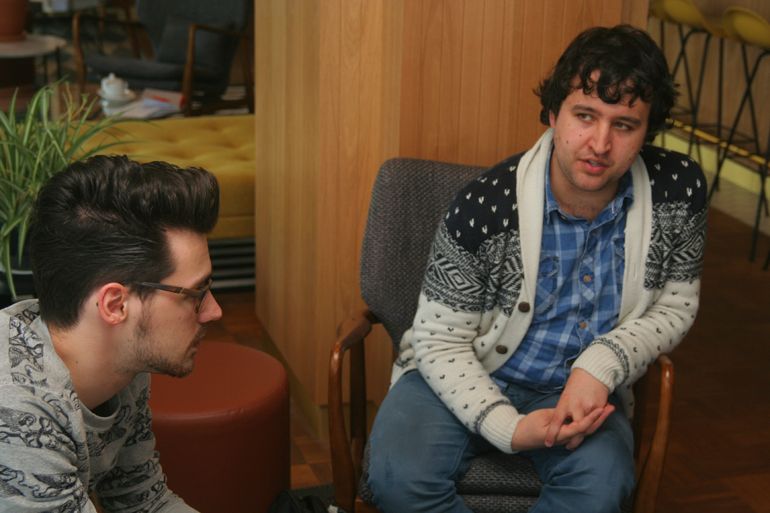 Imre: "I don't think they are mutually exclusive anymore, because you have different channels for both."
Hans: "Yes, the ideal scenario is to do both. Of course we want to do big projects. Adam's Venture is already a much bigger title than your average indie game. But that doesn't mean we don't want to keep working with together with independent developers. What we have often seen with small publishers is that they did very well with a diverse line-up of small titles. When one of those games didn't do so well, the rest would compensate for that. But once those publishers started focusing on AAA games, those small games were dropped because they didn't have the time for it. And then, when one of their AAA titles wasn't a success, the publisher disappeared within three years. So yes, we want to do bigger projects but we will always keep doing the smaller ones as well."
Thank you Imre Schouten and Hans van Brakel for this insightful interview into the video game publisher SOEDESCO.