Editor's Rating
To sum it all up, this game is pretty fun. It features nearly everything that made its predecessor fun and adds more. Fashion shows and managing your store can take up a lot of time. However, again, this game suffers from the same problem the previous installment did. It's a dress up game. The dollhouse is nice, but as said, is nothing groundbreaking. How long you'll have fun with this game is up to how long you want to create different outfits, rooms and shows. Especially with the removal of a competetive function through the contests, this game may bore even more quickly for some.
7.0
Visual representation
New Style Boutique 2 "Fashion Forward" has hit the shelves. It's a dress up game released for the 3DS. A follow-up to, yes, you guessed it: New Style Boutique 1! We're going to see how it's improved itself since its predecessor. The demo is online in the Nintendo eShop so you can give it a free go if you're still unsure after this review.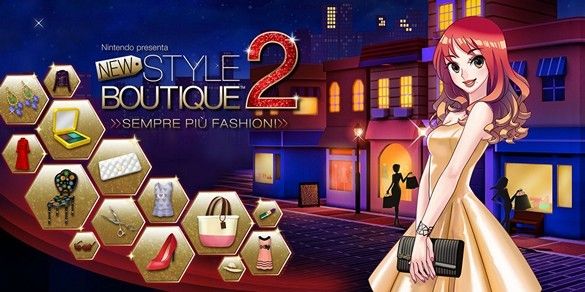 This time around we'll travel towards an entirely different world: Beaumonde City. This city's 'passion for fashion' has been frozen. Even though, they constantly talk about it. You may not look for it in a dress up game. However, the story isn't terrible. It actually provides a fun narrative as you progress. Anything to keep the one trick pony problem further away is a good thing.
You'll start off with creating your own character. We immediately see they've upped their arsenal a little: more hairstyles and clothing have been added and little details such as freckles also made an appearance. While on the same system, the developers have really worked to make the most of it. This becomes obvious through new clothing items or accessories. Graphical quality has definitely improved in small detail.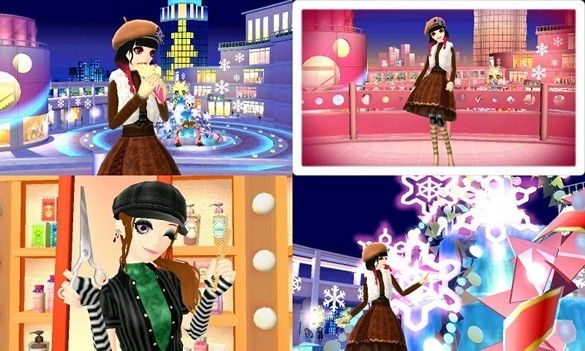 Of course, your boutique. You'll get it right from the start, yours for the taking! Redecorate the inside, outside and your window. However, what's missing is the ability to give it your own name. Bummer!
Not much has changed inside your own boutique. Redecoration options, dressing your character and helping customers and so on, are all mostly the same. One thing has changed, however, which is also a prelude to the new "contests". Which aren't contests at all, sadly. But when you help customers, you sell tickets. To a fashion show. Yours[!]. More about that after this screenshot.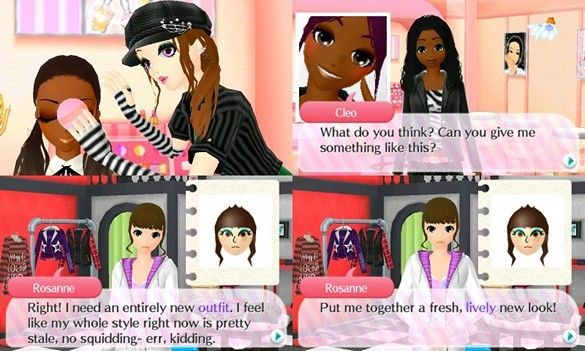 Boom! We're back. With fashion shows. These shows are the evolved "contests" and replace them completely. These shows can be hosted after selling enough tickets.
Here, models buy clothing items from your store to wear for the show. It's not like you help them with their outfits or anything. They just buy. You only select your own clothing. After you're done, you all get up on the catwalk and do the thing. And you just look at all the characters being pretty there. If you think this function sounds limited, it is. You'll only unlock some decorative options to change for instance the stage and the walls, but it really ends here. Replacing the original competitions for this was a bad move. Shame.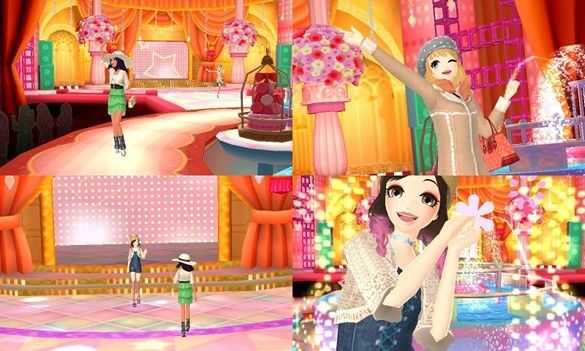 Luckily, we also have some positive new features. These were really needed to counter the replayability issue, even more so after removing contests.
First off, we've got Amiibo integration. Your Amiibo's are linked to special clothing items and customers. Special "franchise" items such as a Splatoon legging can be acquired by connecting an Inkling Amiibo. The extra customers aren't all that special. They feature some references and puns as to what game they're from, but that's it. It's still neat, though!
Your fashion world will also match itself to the 3DS's clock settings. Different features are available at different times of day for more variety. This also means seasonal settings. Clothing, backgrounds and everything changes. The game has become more interactive, which is something it really needed.
Last, we've got the dollhouse. Throughout the game you'll collect miniature items. You can unlock these while playing or by buying them ingame. These miniatures can be used to decorate the dollhouse. It's a really Animal Crossing kind of playing. These rooms can be rented to NPC's and cash in a lot of money. You can also create shops which can be visited by the people of your fashion world. This is just a neat function to get away from the fashion stress a bit, but nothing ground breaking.
Let's hope your mind has become a bit more clear on whether to buy this game. See you next game!