Everything is connected at your home/office. Games consoles, Smart TV's, mobile phones, computers…. even coffee makers are connected. These connections only seem  limited by mankind dreams. Usually WIFI is a good way to do the job, but common SOHO and low-cost WIFI equipment's have a limitation in frequencies, concurrent connections, speed, security and distance. It's not perfect with regards to real time gaming needs.Like most modern consoles the Wii U relies on WIFI as it's official means to connect to the internet. With WIFI not being ideal Nintendo is giving it's console gamers the option also to use a LAN wired connection through an external USB bridge module.
LAN connections eliminate most of the WIFI problems and should offer a more stable connection if you're able to wire everything up. As we've mentioned the Wii U has no built-in LAN adapter, but Nintendo offers the option through standard proven but old technology. It supports USB2 10/100 Lan adapters based on ASIX AX88772 microchip. This chipset is the only USB LAN bridge supported by the Nintendo Wii U! That doesn't mean that gamers don't have any choice if they want to replace the original adapter with something with more speed! While the 10/100 as a standard is (just) more than enough to do get a speedy connection, leaks in its firmware can create some problems with some network switches. We experienced a problem that prevented the Wii U console from connecting to the network through a Cisco Catalyst 2960-48TT-L. While troubleshooting we tried several scenarios to manipulate the CISCO switch' configuration with no luck. We also had several conversations with Nintendo to help us to figure out the problem, the only 2 viable solutions ware to replace the switch totally with a lesser quality switch, or test and use third party USB Lan adapters to connect the consoles to the Cisco switch!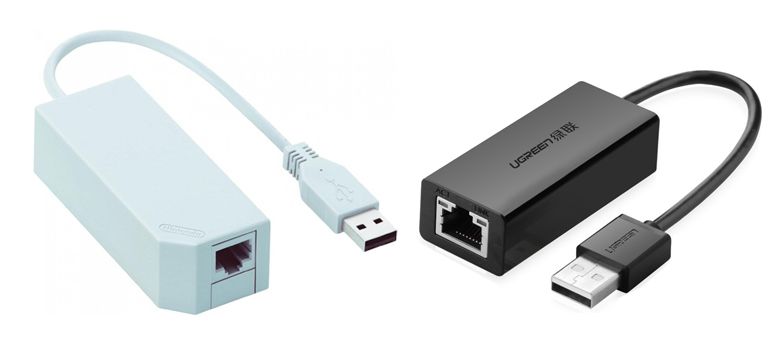 Fortunately we found that our Switch woes were solved by third party vendors. A lot of the new released USB LAN Adapters that based on the same ASIX AX88772 chipset now ship with enhanced firmware that remove the problems we had.
If this raises your hopes that it might be possible to upgrade the LAN speed to gigabit levels I have to disappoint you.  This is because of 2 reasons:
1- The Wii U console only support USB2 which is limited to 480 mbits/second.
2- The Wii U console's OS only has support for the ASIX AX88772 chipset which in turn only does 10/100 Mbit connections.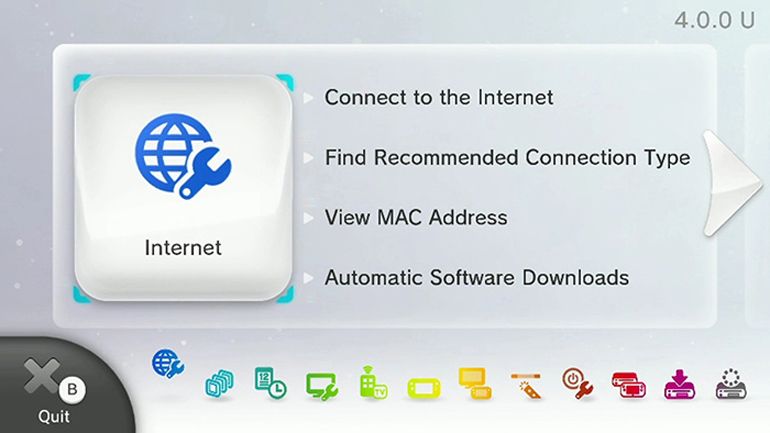 So if you're having issues with your official WiiU LAN adapter you should look into 3rd party offerings like the Ugreen USB 2.0 10/100 Ethernet network adapter. If you're still on WIFI and want to move to a LAN connection the cost of Nintendo's adapter might be a bit too steep (it can go as high as 40 bucks these days, if you can find one) where Ugreen's offering comes in below 10. We can wholeheartedly recommend a LAN connection so be sure to check it out! Other recomendations are the eForCity USB 10/100Mbps Ethernet Network Adapter, HDE Ethernet LAN Adapter for Nintendo Wii USB Port and UtechSmart USB 2.0 to 10/100 Fast Ethernet LAN Wired Network Adapter.