Meet the latest member of Rayman's gang of co-op crazies! Barbara, the axe-wielding, winged-helmet wearing, red-headed barbarian makes her debut in Rayman Legends at GamesCom 2012. She will be one of the characters that you can play in the 5-player co-op action on the Wii U this Holiday.
Here are some Wii U shots: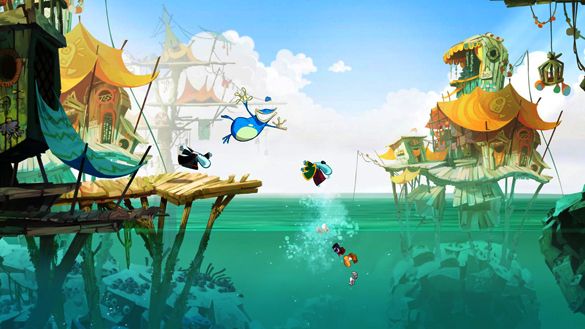 Today Kotaku, Joystiq and Gamasutra reported on the new leaked Rayman Legends game for the Wii U. And to our surprise we see a familiar face! Its our former writer Chris McEntee! We knew that Chris worked at the last Rayman game and he was working on a new project but this is something he could not tell us about. And now we understand why! The game looks phenomenal! It shows us that The Wii U has some other tricks up its sleeve .  The Wii U's near field communication enables you to put an object on its the Wii U's screen and recognise it.
We wish Chris all the best in the remaining time on developing this game together with his team at Ubisoft!
For now. Great work guys and keep it up! it sure looks promising.
Chris at Nisute: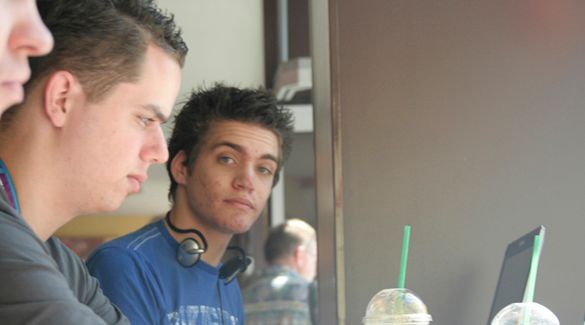 Today Kevin and I (Maikel) traveled to Breda, an old town in the Netherlands; we had been invited by a teacher from a school there to have a look around. After battling a windy and rainy day on my motorbike with Kevin holding on for dear life, we arrived at the NHTV International University of Applied Sciences. A branch of this University is called IGAD, which stands for International Game Architecture and Design, and it is at this department of the NHTV that the teacher Stefano Gualeni lectures. When we arrived,  Stefano was eagerly waiting to give us our tour of the faculty.